How Much Do Car Dealership Cleaning Services Cost?
Discover how Janitorial Service Bids can help you take care of your car dealership. Get in touch today and request a quote!
In general, car dealership cleaning services will cost between $225-$485, or $0.07-$0.21 per square foot, with the actual cost being determined by the services required.
$0.07 and $0.21 per square foot for regular cleaning
$0.12 and $0.25 per square foot for deep cleaning
Get Connected
If you're looking for an auto dealership cleaning service that offers great value and exceptional customer care, then it's important to find professionals who will work with your budget. This guide from Janitorial Service Bids explains how much office cleaning services cost, such as:
Car dealership cleaning cost per square foot
Auto dealerships cleaning rates per day, week, month
Between the dust and dirt in high-traffic areas, it is vital to keep your dealership clean. Our janitorial service partners will give you confidence that we meet all of those expectations!
Your customers are looking for a great place to buy cars, and you want them to be impressed. So how can you make sure that everything looks good? Hire a reliable janitorial service! With a professional cleaning service, this will leave all potential buyers feeling confident in every aspect of your car dealership before they even get into driving or purchasing anything else with wheels.
Car Dealership Cleaning Price Table
| | |
| --- | --- |
| Building Size – Square Feet | Cleaning Cost Low-High |
| 0–1,700 sq. ft | $220–$380 |
| 1,701–3,200 sq. ft | $235–$435 |
| 3,201–6,500 sq. ft | $420–$500 |
| 6,501–10,000 sq. ft | $459–$610 |
| 10,001–40,000 sq. ft | $620–$1,100 |
BEST CAR DEALERSHIP CLEANING SERVICE
We take pride in keeping your employees and customers safe with quality commercial cleaning processes. State-of-the-art chemicals are designed to eliminate harmful germs, and harsh chemicals that can be toxic or allergenic for some people who come into contact with them while you're trying to do your job best!
We believe it's important to work which makes us a top priority when choosing an outside firm so we'll provide trusted service at reasonable prices – always providing better results than any competitor out there.
Car Dealership Cleaning Services are Affordable
The need for thorough, effective, and regular cleaning services is an obvious reality in any car dealership. No business wants its premises to look grimy or unhygienic; it only creates a negative impression on customers who enter the facility as well as potential buyers trying out different makes/models of vehicles available at that location!
The competition among businesses involved with selling cars always skyrockets which means there's more than enough work cut out just keeping up appearances – let alone doing all those extra things like deep scrubbing carpets (which we know can be labor-intensive) and removing dirt and grime.
Our solution will connect you with up to three janitorial companies in your area to help you get the best, most affordable price without sacrificing quality.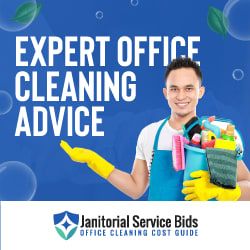 Hiring a janitorial service to clean your dealership is more than just hiring someone for the job; it's an investment in future business. With quality cleaning services, you can rest assured that not a detail will be overlooked and all surfaces are left shiny—from front desk desks and showrooms down through service bays where greasy cars wait patiently until they're sparkling again.
Dusting
Kitchen/Bathroom Cleaning
Mopping
Surface Wiping
Vacuuming
Window Cleaning
Trash Removal
The car dealership is a high-traffic, fast-paced environment. In order to maintain the pristine conditions and spotless interiors that they showcase for customers during their buying experience, there's only one thing standing in your way – you! The dealerships rely on professional cleaners who can clean up after all those hours spent waiting around or walking through cars at least once per day so it doesn't pile onto itself as more people come to visit each week. A dirty garage isn't good enough when someone might be discouraged from purchasing because he saw how messy things were outside before coming inside.
Dealership Cleaning Services – Done Right
You won't believe the cleaning power of green chemicals! Many of our partners use only certified eco-friendly products and reusable materials so you can get your space cleaned without worrying about harming any environment. Get 100% post-consumer recycled tools too, which means they're safe for humans as well as plants – what more could someone want?
Imagine the shock of walking into a dealership and seeing dirty cars instead. The floor might seem shiny on the outside, but take some time to explore inside-you'll be surprised by what type of dirt or tire marks have accumulated.
Highly trained commercial cleaning professionals will clean and disinfect your high-touch points such as light switches, and doorknobs on both sides of first-floor windows up to 30 feet. When the size or layout for a dealership is not clear cut upon initial assessment by our team they'll customize their service based on what's needed in order to take care of all aspects from regular maintenance tasks like vacuuming floors; to deep cleaning which includes surface disinfection using natural products (no bleach); steam treatments apply moisture onto specific areas you want to be cleaned while killing off bacteria.
Cleaner Car Dealerships, Safer Environments
You can rest assured that your high-line showroom will be pristinely clean and sparkling. Trained professionals use microfiber cloths to gently wipe away smudges, fingerprints, or any other unwanted marks on the surface before they give it their all in an effortless process of cleaning you want nothing more than perfection for! Other services include:
Dusting
Maintaining water fountains
Replacing light bulbs
Washing windows
How Much Does Car Dealership Cleaning Cost per Day?
Some businesses only require one-time cleaning. For a one-time building cleaning service, you can expect to pay anywhere between $150 to $600.
0–1000 square feet: $150
1000–2000 square feet: $160
3000–4000 square feet: $245
5000–6000 square feet: $290
7000-8000 square feet: $360
9000–10000 square feet: $600
Prices vary depending on the services needed, how many employees are required, and how dirty the space is.
Commercial cleaners handle a wide variety of daily cleaning tasks your building needs to function its best every day. They help keep it clean and inviting for customers, so you can focus on making sales instead.
Customer satisfaction is a top priority for many businesses and they put their money where the customer's mouth is by investing in high-quality cleaning services. You may be surprised to learn that when you have happy cleaners, it pays off! Investing time into making sure your building shines results not only in an attractive environment but also increases property values due largely because people want what other consumers already enjoy: clean buildings with well-maintained grounds free from dirtiness or impropriety on any part of them (especially children).
Discover the savings for yourself. Request your free quotes today!