How Much Do Church Cleaning Services Cost?
Discover how Janitorial Service Bids can help you take care of your church or religious institution. Get in touch today and request a quote!
In general, Church cleaning services will cost between $209-$445, or $0.09-$0.21 per square foot, with the actual cost being determined by the services required.
$0.09 and $0.21 per square foot for regular cleaning
$0.14 and $0.26 per square foot for deep cleaning
Get Connected
If you're looking for a church cleaning service that offers great value and exceptional customer care, then it's important to find professionals who will work with your budget. This guide from Janitorial Service Bids explains how much office cleaning services cost, such as:
Church cleaning cost per square foot
Church cleaning rates per day, week, month
Clients of the religious building and church cleaning service can expect optimal flexibility backed by a high level of services.
Janitorial Service Bids is here to help you keep your church or other places of worship clean, safe, and sacred. Religious building cleaning professionals have the training needed for handling these unique environments so that they can provide quality service while avoiding areas where requested not be conducted in order to preserve whatever integrity needs preservation most.
Our customers know how important it is to take care of their places associated with faith because nothing should ever come before prayer.

Church Cleaning Price Table
| | |
| --- | --- |
| Building Size – Square Feet | Cleaning Cost Low-High |
| 0–1,700 sq. ft | $230–$400 |
| 1,701–3,200 sq. ft | $237–$425 |
| 3,201–6,500 sq. ft | $421–$503 |
| 6,501–10,000 sq. ft | $455–$600 |
| 10,001–40,000 sq. ft | $650–$1,100 |
BEST CHURCH CLEANING SERVICE
We understand how important your place of worship is to the members who frequent it. That's why we created a dedicated cleaning program for religious facilities or churches that want their holy space looking its best, without breaking the budget! Our team will provide you with bright, shining windows; clean floors free from dirt stains so visitors can walk barefoot without worrying about getting compares on delicate skin; dustless appliances in kitchens where food tastes better than ever before because there isn't any residue left behind.
Church Cleaning Services are Affordable
The search for church cleaning services that are tailored to your needs and timelines can be difficult, but not with Janitorial Service Bids.
Hiring a professional cleaning team to take care of your church is an investment in the future. Our goal along with every other service we provide for churches across America has always been one thing: To make sure that you get an amazing cleaning service at a price you didn't think was possible.
Our solution will connect you with up to three janitorial companies in your area to help you get the best, most affordable price without sacrificing quality.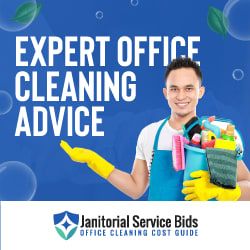 We know that your church needs to be taken care of, and we aim for the best. We provide a wide range of cleaning solutions so you can find what works best with yours – no matter how big or small. Our team will set up an account manager, answer any questions right away as well take care of all concerns to settle concerns before getting started.
With our quality commercial cleaning services, you can keep your church clean and healthy for all of those who frequent it. We use eco-friendly products that are safe for humans and pets alike so no one will have any concerns about coming into contact with harmful chemicals while we're working on their floors.
Church Cleaning Services – Done Right
Carpeting is a great way to make our spiritual spaces feel warm and welcoming, but it also has the habit of collecting allergens. This can lead you to face potential poor air quality in your church community as well impacts on respiratory health!
It is important to keep your church pews clean because dirt and germs can easily spread among the members of congregations. In addition, it will give an inviting first impression for guests who may be considering joining you or becoming part of our family at this time!
Church furniture cleaning is an important part of maintaining healthy buildings. Updating your church's upholstery can help keep people sick and elderly members from getting bored or distracted.
Maintaining a safe and clean environment so that visitors may visit your church in peace is important for all types of worshippers, but it's especially crucial when catering to those who are more sensitive. Offering cleaners will create an overall positive atmosphere within the community as well!
Cleaner Church Buildings, Safer Environments
You'll be able to find a cleaner for all your needs with us. We offer general office space and medical facility cleaning as well, but here are just some examples of what our contract cleaners can do:
Dusting
Maintaining water fountains
Vacuuming
Carpet cleaning
Kitchen & Bathroom Cleaning
Replacing light bulbs
Washing windows
Bench cleaning
Pews cleaning
Sanctuary cleaning
Classrooms and nursery cleaning
How Much Does Church Cleaning Cost per Day?
Some businesses only require one-time cleaning. For a one-time building cleaning service, you can expect to pay anywhere between $140 to $500.
0–1000 square feet: $140
1000–2000 square feet: $150
3000–4000 square feet: $225
5000–6000 square feet: $269
7000-8000 square feet: $370
9000–10000 square feet: $499
Prices vary depending on the services needed, how many employees are required, and how dirty the space is.
Hiring professional cleaners is the best way to keep your church's stately appearance. Your janitorial service will be experienced and ensure that all high contact areas are thoroughly sanitized in places with lots of traffic such as doorknobs, faucets, or handles! We also offer flexible packages for churches who want more than just basic cleaning services at an affordable price – talk about convenience.
We want to help you keep your place of worship in top shape. That's why we offer a wide range of janitorial services tailored perfectly for congregations with different needs and goals, from ensuring the safety features are maintained all day long (including air quality) or simply getting rid of dirty surfaces cleaned up every week – whatever is necessary!
What is the significance of having our church cleaners on hand and at the ready? It means that you don't have to scramble thoroughly clean your church after any future events. regular maintenance ensures an easy turnaround time for when someone requests usage, which helps maintain consistency in service delivery as well.
Discover the savings for yourself. Request your free quotes today!