How Much Do Industrial Cleaning Services Cost?
Discover how Janitorial Service Bids can help you take care of your industrial building. Get in touch today and request a quote!
In general, industrial cleaning services will cost between $250-$600, or $0.09-$0.21 per square foot, with the actual cost being determined by the services required.
$0.08 and $0.16 per square foot for regular cleaning
$0.15 and $0.25 per square foot for deep cleaning
Get Connected
If you're looking for an industrial cleaning service that offers great value and exceptional customer care, then it's important to find professionals who will work with your budget. This guide from Janitorial Service Bids explains how much office cleaning services cost, such as:
Industrial building cleaning cost per square foot
Industrial cleaning rates per day, week, month
Industrial facilities need a partner that they can trust to take care of their needs. Janitorial Service Bids has been helping companies in the manufacturing industry maintain cleanliness, safety, and productivity. Our suppliers have all types of equipment necessary for any size cleaning job – whether it's at your front office building or on one of the many production facilities across America. Maintaining hygiene is incredibly important when working with hazardous materials like chemicals so make sure you call an expert who knows what he/she's doing by us today.

Industrial Cleaning Price Table
| | |
| --- | --- |
| Building Size – Square Feet | Cleaning Cost Low-High |
| 0–1,600 sq. ft | $240–$400 |
| 1,601–3,200 sq. ft | $200–$476 |
| 3,201–6,000 sq. ft | $462–$699 |
| 6,001–10,000 sq. ft | $455–$755 |
| 10,001–40,000 sq. ft | $770–$1,300 |
BEST INDUSTRIAL CLEANING SERVICE
Hydrogen peroxide is often used as a safe and effective way to cleanse toxins from the environment. Our partners offer different types of services including non-leaching solidification, dewatering, or dredging for tank cleaning methods such as hydro blasting and heavy vacuum suction that are applicable to any type of waste chemical storeroom tonnage with minimal impact on surrounding areas.
No job is too big or small for us. From the most delicate of spaces to heavily polluted areas – our team will be there every step until it's done right and 100%.
We're here to help you keep your equipment in top condition. Whether it's a brewage, sanitary, or biotechnology process, you need the right cleaning service for whatever kind of industrial process.
Industrial Cleaning Services are Affordable
Our team is unmatched when it comes to tackling any cleaning challenge an industrial and manufacturing facility may have. We understand that you need a clean, safe environment for your company's productivity so we make sure the floors are always spotless with our professional commercial service providers who know how important this task truly entails.
Our solution will connect you with up to three janitorial companies in your area to help you get the best, most affordable price without sacrificing quality.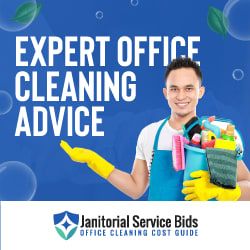 Industrial cleaning services are the best way to keep your property clean and safe. Get a remote-controlled facility for multi-tube lancing, which produces a water jet with uniform power that removes blockages from every angle.
High-pressure water has been proven to be the safest way of scouring industrial equipment because it does not use any chemicals that could interact with substances and cause a reaction. This makes high-pressure washing an excellent choice for those who work in environments containing hydrocarbons or other flammables – since pressurized waters power is augmented by added hardeners which are microscopic abrasive enough on fouling while also building up deposits.
Industrial environments are often busy and high-traffic places which makes it difficult for employees to clean the area themselves. This is where professional cleaning teams come into play as they have access to tools that can be used in order to produce thorough work with consistency between tasks so you don't have one spot being dirty when there was supposed time spent tidying up other parts of your facility or business.
Maintaining an industrial setting requires more than just basic janitorial services; dirt accumulation from previous cleans won't disappear quickly without specialist knowledge about how best to handle each type of surface.
Cleaner Industrial Buildings, Safer Environments
Industrial cleaning companies are in high demand to keep workplaces clean and safe. They must be highly skilled, flexible with their schedule or work together as a team for specific projects that need attention across various industries from construction sites all the way up through commercial buildings – without fail they will provide pristine conditions by removing any dirt accumulation quickly so it doesn't harm anyone including employees who rely on this facility being able to do their job effectively every day because if not then what would make us go back? It's important to mention here how crucial good hygiene practices can become when dealing solely within an industrial environment.
How Much Does Industrial Cleaning Cost per Day?
Some businesses only require one-time cleaning. For a one-time building cleaning service, you can expect to pay anywhere between $180 to $650.
0–1000 square feet: $150
1000–2000 square feet: $160
3000–4000 square feet: $245
5000–6000 square feet: $279
7000-8000 square feet: $400
9000–10000 square feet: $550
Prices vary depending on the services needed, how many employees are required, and how dirty the space is.
The FDA requires that all food processing plants have a written plan to ensure the safety of their employees and customers. This includes proper cleaning, disinfection procedures to fight against cross-contamination which can lead not only to the wasted product but also potential illness due to poor hygiene practices among other things
Failing at one point throughout this process could affect everything else including your workers' health as well customer's purchasing habits.
Partnering with Janitorial Service Bids will provide your facility the same level of care and attention that is given to hospitals. Our employees undergo extensive, customized training so you can be confident we will get the best price for you.
Healthy and safe workplaces are an investment in the future of our employees. That's why we provide industrial cleaning services, which help keep your team healthy with trained professionals who know how to handle any type or size job!