How Much Does Restaurant Cleaning Services Cost?
Discover how Janitorial Service Bids can help you take care of your restaurant. Get in touch today and request a quote!
In general, restaurant cleaning services will cost between $225-$400, or $0.09-$0.21 per square foot, with the actual cost being determined by the services required.
$0.09 and $0.15 per square foot for regular cleaning
$0.16 and $0.27 per square foot for deep cleaning
Get Connected
If you're looking for a restaurant cleaning service that offers great value and exceptional customer care, then it's important to find professionals who will work with your budget. This guide from Janitorial Service Bids explains how much office cleaning services cost, such as:
Restaurant cleaning cost per square foot
Restaurant cleaning rates per day, week, month
The cost of restaurant cleaning in the US is on an upward trend, with prices above average compared to previous years. On average a professional restaurant cleaning service will charge between $50-$150 per hour and there are also some companies who offer lower rates but still provide quality workmanship for your dollar spent.

Restaurant Cleaning Price Table
| | |
| --- | --- |
| Office Size – Square Feet | Cleaning Cost Low-High |
| 0–1,500 sq. ft | $223–$410 |
| 1,501–3,000 sq. ft | $192–$466 |
| 3,001–6,000 sq. ft | $455–$699 |
| 6,001–10,000 sq. ft | $497–$755 |
| 10,001–40,000 sq. ft | $800–$1,300 |
BEST RESTAURANT CLEANING SERVICE
While the pandemic of 2020 has shown us all that maintaining hygiene and sanitation is important for business success, quality restaurant cleaning services can help you keep your place in perfect condition so it's ready when customers come rolling through.
Restaurant Cleaning Services are Affordable
Restaurant cleaning companies offer various services at competitive rates depending on your restaurant's needs. It's no secret that a clean environment will make customers happy. For example, if your kitchen and dining room are spotless compared to other dining establishments in the area – not just when they first open but also after returning for repeat visits- then guests should have an amazing experience each time you serve them. Your cleaning service can really help establish the reputation of good food served with excellent customer service.
Maintaining high standards across all areas (from hygiene factors like refrigerators being stocked correctly so foods don't spoil before being sold)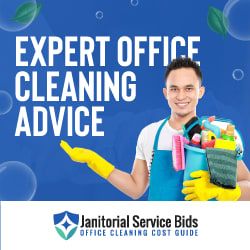 Area Inspectors will not hesitate to pass judgment on your kitchen and restaurant if they find dirty dishes or counters. You can avoid this by hiring a reliable cleaning company for monthly cleanings as well as special occasions like health inspections.
Keeping a restaurant clean and safe is crucial for the health of employees, patrons, and owners alike. With so many people down with illness or microbes in their systems, it's hard not to worry about infection yourself. Sanitation procedures can help reduce pathogen load by removing dirty dishes from counters before someone else does them; cleaning surfaces like floors regularly (and using sanitizer when needed); washing hands after using the restroom/touching something gross etc., all contribute towards keeping you alive longer than if there were no such precautions taken.
Cleaner Restaurants, Safer Environments
The kitchen is not only a place for culinary magic but also an ideal breeding ground for bacteria commonly found on uncooked meats. These pathogenic germs can adhere to counters, floors, and more while you shift from cooking meat which increases the risk of food-borne pathogens spreading around your restaurant.
How Much Does Restaurant Cleaning Cost per Day?
Some businesses only require one-time cleaning. For a one-time building cleaning service, you can expect to pay anywhere between $131 to $485.
0–1000 square feet: $135
1000–2000 square feet: $150
3000–4000 square feet: $222
5000–6000 square feet: $259
7000-8000 square feet: $400
9000–10000 square feet: $452
Prices vary depending on the services needed, how many employees are required, and how dirty the space is.
The role of the health department and the Food Safety Inspection Service is to ensure that an area of hospitality does not pose a threat to public health. We all know too well that annual inspections for restaurants can be a stressful time, but the best way to pass them off without trouble has been found by being proactive! This means maintaining workplace hygiene and sanitation at every turn in order to prevent illness or injury from occurring among employees as much as possible before it even starts happening.