How Much Do Warehouse Cleaning Services Cost?
Discover how Janitorial Service Bids can help you take care of your warehouse. Get in touch today and request a quote!
In general, warehouse cleaning services will cost between $229-$499, or $0.08-$0.21 per square foot, with the actual cost being determined by the services required.
$0.08 and $0.21 per square foot for regular cleaning
$0.14 and $0.27 per square foot for deep cleaning
Get Connected
If you're looking for a warehouse cleaning service that offers great value and exceptional customer care, then it's important to find professionals who will work with your budget. This guide from Janitorial Service Bids explains how much office cleaning services cost, such as:
Warehouse cleaning cost per square foot
Warehouse cleaning rates per day, week, month
Catering to the needs of a diverse range of industrial warehouse plants, we have been providing quotes on cleaning services to them all. This includes everything from plant maintenance and cleanliness in hazardous areas all way through protecting workers against infections that can reduce productivity levels among other things.
Warehouse Cleaning Price Table
| | |
| --- | --- |
| Building Size – Square Feet | Cleaning Cost Low-High |
| 0–1,700 sq. ft | $218–$386 |
| 1,701–3,200 sq. ft | $228–$422 |
| 3,201–6,500 sq. ft | $423–$510 |
| 6,501–10,000 sq. ft | $459–$622 |
| 10,001–40,000 sq. ft | $625–$1,000 |
BEST WAREHOUSE CLEANING SERVICE
With our experience in warehouse cleaning, we can make sure your facility's floors are properly cleaned. Our team will work with you to find the most affordable solution for all of your needs!
Warehouse cleaning services can make your organization more competitive by providing a clean and healthy working environment for employees.
A warehouse is not just an ordinary space that needs regular maintenance, it's also important to maintain its safety during pandemic times! A company who offers these types of services will be able to provide you with cleanliness in order to keep things running smoothly while avoiding spreadable diseases or other illness-which could lead to another crisis if left unchecked.
Warehouse Cleaning Services are Affordable
Germs, dirt, and debris are the worst! They cause a lot of problems in our lives. We need to have an area for these things that's clean enough so we don't get sick from them or make others around us do their job too much which makes productivity go down since they're not able to focus on what needs to be done because there will always be something waiting at every turn.
Our solution will connect you with up to three janitorial companies in your area to help you get the best, most affordable price without sacrificing quality.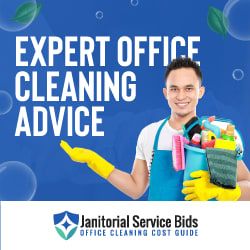 Warehouses are buildings where a lot happens. They see traffic both in the form of people moving about and products being transported throughout its facility; this means there's also dirt on display for all who enter! A clean environment helps avoid accidents or mishaps like what happened last time you had an infestation at your warehouse.
Customized warehouse cleaning proposals
Warehouse cleaning on demand
Free cleaning consultations
Your dirty warehouse facilities are in good hands with our experts. Select from a wide range of cleaning services to keep your business running smoothly and efficiently, from basic maintenance cleaning through complex project management tasks like warehouse cleanings or facility remodeling projects.
Warehouse Cleaning Services – Done Right
With a large-scale warehouse cleaning service, we make sure that your space is clean and healthy for business. Partners use chemical-free products to ensure the safety of everyone in it!
Keeping your warehouse clean is not just good for the aesthetics, but also it's a safety feature. Accumulation of dust and debris can inhibit mold growth which could cause damage to equipment or lead to dangerous situations with employees who may be exposed; plus you'll save money by keeping things cleaner.
Warehouse cleaning is an essential process that prevents the build-up of dirt on machinery and equipment in warehouses.
Health and safety regulations are an essential part of any business, but they're even more crucial in the shipping industry. shippers need to make sure their warehouses meet all health standards so there's no chance for accidents!
Cleaner Warehouses, Safer Environments
You can customize your warehouse cleaning plans to fit any schedule, need, or budget. We only provide what you really want so there's nothing extra costs in between! Get started with a complimentary consultation and let us help create an action plan for success tailored just for YOU.
Dusting
Floor Scrubbing
Vacuuming
Washing windows
A warehouse is a tough place to clean. The tools and techniques needed for this environment can be different than other buildings, but our partners have what it takes with their advanced technology or methods always at the ready.
How Much Does Warehouse Cleaning Cost per Day?
Some businesses only require one-time cleaning. For a one-time building cleaning service, you can expect to pay anywhere between $200 to $650. Here are estimates:
0–1000 square feet: $200
1000–2000 square feet: $170
3000–4000 square feet: $255
5000–6000 square feet: $290
7000-8000 square feet: $375
9000–10000 square feet: $650
Prices vary depending on the services needed, how many employees are required, and how dirty the space is.
With a free evaluation of your building or facility, we can provide you with customized warehouse cleaning services that meet all requirements. Let us know how we may be of assistance!
You can always count on us for a top-quality cleaning service that will leave your building in perfect order. We are committed to adhering strictly to OSHA guidelines and EPA standards, so you know what's going into each job is safe!
Discover the savings for yourself. Request your free quotes today!