How to Choose the Right House Cleaning Service: Top Questions to Ask
A clean and well-maintained home is essential for your comfort and well-being. While many people choose to clean their homes themselves, others opt for professional house cleaning services to save time and ensure a thorough job. With numerous house cleaning services available, selecting the right one for your needs can be a daunting task. In this blog post, we will discuss the top questions to ask and factors to consider when choosing a house cleaning service to ensure you receive the best possible care for your home.
COMPARE QUOTES
Research and Gather Recommendations
Start by researching local house cleaning services and gathering recommendations from friends, family, and online reviews. This will help you create a list of potential cleaning services to consider. Keep in mind the following factors:
Reputation: Look for companies with a strong reputation and positive customer reviews.
Experience: Choose a cleaning service with experience in the industry, as this is often an indicator of quality and reliability.
Service Offerings: Consider the range of cleaning services offered by each company and whether they align with your needs.
Verify Licensing and Insurance
Before hiring a house cleaning service, ensure that they are licensed and insured. This protects you in the event of any damage or accidents that may occur during the cleaning process. Ask for proof of licensing and insurance, and do not hesitate to verify this information with the appropriate authorities.
Obtain Detailed Estimates
Contact the house cleaning services on your shortlist and request detailed estimates for their services. These estimates should outline the specific tasks included in the service, the frequency of cleanings, and the total cost. Comparing these estimates will help you gauge which cleaning service offers the best value for your needs.
Inquire About Cleaning Supplies and Equipment
Some house cleaning services provide their cleaning supplies and equipment, while others require the homeowner to supply these items. Clarify this with each cleaning service you are considering, and factor in any additional costs when comparing estimates.
Discuss Customization and Special Requests
Every home is unique, and you may have specific cleaning requirements or preferences. Discuss these with the cleaning service to ensure they are willing and able to accommodate your requests. This may include using eco-friendly cleaning products, focusing on specific areas or tasks, or working around your schedule.
Evaluate the Company's Screening Process
The house cleaning service you choose will have access to your home, so it is essential to trust the individuals performing the cleaning. Ask about the company's screening process for their employees, including background checks and training procedures. This will give you peace of mind knowing that your home is in safe and capable hands.
Ask About Satisfaction Guarantees
Reputable house cleaning services should stand by the quality of their work and offer satisfaction guarantees. This may include a re-cleaning of any areas that did not meet your expectations or a partial refund. Inquire about the company's satisfaction guarantee policy to ensure you have recourse in the event of any issues.
COMPARE QUOTES
Choosing the right house cleaning service for your home involves considering several factors, including reputation, experience, cost, and customization options. By asking the right questions and thoroughly evaluating each cleaning service, you can find the best fit for your needs and enjoy a clean and well-maintained home without the hassle of doing it yourself.
The Cost of Hiring House Cleaning Services
Understanding the cost of hiring house cleaning services is crucial when selecting the best company for your needs. The price can vary significantly depending on various factors, such as the size of your home, the frequency of cleaning, the level of service, and your location. Here, we will break down the common pricing structures and factors that influence the cost of house cleaning services.
Flat Rate vs. Hourly Rate: Some cleaning services charge a flat rate for their services, while others charge an hourly rate. Flat rates can be beneficial for budgeting purposes, as you will know the total cost upfront. However, hourly rates can offer more flexibility in terms of the specific tasks you want to be completed during each cleaning session. On average this ranges from $20 to $40 per hour.
Frequency of Cleaning: The frequency of cleaning can significantly impact the overall cost. Generally, the more frequently you schedule cleaning services, the lower the cost per visit. For example, weekly or biweekly cleanings may be more cost-effective than one-time or monthly cleanings. Typically weekly cleanings will be charged at a flat rate between $100 to $400.
Size and Condition of Your Home: The size of your home and its current cleanliness level will influence the amount of time and effort required to clean it. Larger homes or those that require more intensive cleaning will typically have higher cleaning costs.
Type of Service: The level of service you choose will also impact the cost. Basic cleaning services, which cover essential tasks such as dusting, vacuuming, and wiping down surfaces, are generally more affordable than deep cleaning or specialized services, such as carpet cleaning, window washing, or mold remediation. Basic cleaning services generally cost between $100 to $150.
Location: The cost of house cleaning services can vary depending on your location. Urban areas with a higher cost of living may have higher cleaning service rates than rural or suburban areas.
Additional Services and Requests: Any additional services or special requests, such as using eco-friendly cleaning products or focusing on specific tasks, may increase the overall cost of the cleaning service.
To get an accurate idea of the cost of house cleaning services, it is essential to obtain detailed estimates from several companies. These estimates should outline the tasks included in the service, the frequency of cleanings, and the total cost, allowing you to make an informed decision based on your budget and needs.
Hiring a house cleaning service can be a worthwhile investment for those looking to save time and maintain a clean, comfortable living environment. By understanding the factors that influence the cost of house cleaning services and obtaining detailed estimates from various companies, you can find a service that offers the best value for your specific needs and budget. Keep in mind that the cheapest option may not always be the best choice; it is essential to weigh the cost against the quality of service, reputation, and experience to ensure you receive top-notch cleaning services for your home.
COMPARE QUOTES
The Benefits of Hiring a Home Cleaning Service
In today's fast-paced world, maintaining a clean home can sometimes feel like a full-time job. Between work, caring for children, and trying to find time for relaxation, it can be tough to squeeze in regular house cleaning. That's where professional home cleaning services can come in handy. With their help, you can keep your living space clean and tidy without adding another task to your already busy schedule.
A Spotless Home Without the Effort
The most apparent advantage of hiring a home cleaning service is the clean house you get without the effort. Professionals will handle the cleaning tasks you might dread, like dusting, vacuuming, mopping, and scrubbing bathrooms. They will make sure every corner of your home is spotless, resulting in a clean home that you can enjoy without lifting a finger.
Regular Cleaning on a Regular Basis
Another advantage of home cleaning services is the consistent cleanliness they provide. By scheduling services on a regular basis, you ensure your home stays clean week after week. Whether you prefer weekly, bi-weekly, or monthly cleanings, these services can accommodate your schedule and maintain a high standard of cleanliness in your home.
Exceptional Customer Service
Top-notch home cleaning services are known for their exceptional customer service. They aim to meet and exceed your expectations. If you're not satisfied with the cleaning, many companies will return and re-clean the areas of concern at no additional cost. Furthermore, their customer service extends to making the booking and payment process easy and convenient, often offering online booking and a variety of payment methods.
Saving Your Time
One of the biggest benefits of hiring a home cleaning service is the time it saves you. Instead of spending hours every week cleaning, you can spend that time on more important things, like being with family, catching up on work, or simply relaxing. A cleaning service takes care of the time-consuming tasks, freeing up hours in your schedule.
Health Benefits
A clean home is not just a happy home but also a healthier home. Regular cleaning helps to eliminate dust, allergens, and potentially harmful bacteria from your living environment. This is particularly beneficial for those with allergies or asthma. Professional cleaning services have the knowledge and tools to effectively remove these contaminants and ensure a healthier living environment for you and your family.
Specialized Cleaning Tools and Equipment
Home cleaning services have access to professional-grade cleaning tools and products that can deliver a deeper clean than typical household items. This means they can often get your home cleaner than you could with the tools and products available to you.
Hiring a home cleaning service offers numerous benefits, from saving time to improving the healthiness of your home. Whether you need a deep clean or regular cleaning services, these professionals can ensure your home is clean and comfortable. By maintaining a clean house on a regular basis, you can create a living environment that you'll love to come home to.
COMPARE QUOTES
What Happens After You Hire a House Cleaning Service?
Hiring housekeeping services can be a significant decision. It not only impacts the cleanliness of your home, but it can also change the way you manage your daily routine, especially your free time. But what happens after you've made that decision? Let's take a look at the process that follows.
Understanding Your Cleaning Needs
When you first contact a home cleaning service, they will typically start by understanding your cleaning needs. This includes the size and layout of your home, the specific areas that need cleaning, any special requests or concerns you have, and how frequently you want your home cleaned. They might also ask about any pets in your home, as this can affect the cleaning process.
Checking the Service Area
Home cleaning services usually operate within specific service areas, so they will check your location to ensure they can provide services in your home. This might include your city, neighborhood, and the surrounding areas. If you're outside of their service area, they might be able to recommend a trusted partner who can help.
Setting a Schedule
Once your cleaning needs and service area are confirmed, you'll work with the company to set a cleaning schedule that works for you. This might be on a weekly, bi-weekly, or monthly basis. The schedule is usually flexible, so you can change it as your needs change. Remember, regular cleaning services can ensure that housekeeping is the last thing on your to-do list.
The Cleaning Process
On the day of the cleaning, a team of professional cleaners will arrive at your home with all the necessary cleaning supplies and equipment. They will clean your home according to the agreed-upon plan, ensuring each area receives the attention it needs. They'll handle everything from dusting and vacuuming to cleaning bathrooms and kitchens.
Post-Cleaning Review and Feedback
After the cleaning, many services will provide a post-cleaning review. They might walk through the home with you to ensure you're happy with the cleaning. If there's anything you're not satisfied with, this is the time to bring it up. Most professional cleaning services are committed to customer satisfaction and will address any issues promptly.
Enjoying Your Free Time
With the cleaning taken care of, you can now enjoy your free time. Whether you want to spend more time with your family, focus on your work, or pursue a hobby, you now have more time to do what you love.
Hiring a home cleaning service is not just about maintaining a clean home—it's about enhancing your lifestyle. By delegating your cleaning tasks to professionals, you can enjoy a clean home without the stress and time commitment of doing it yourself.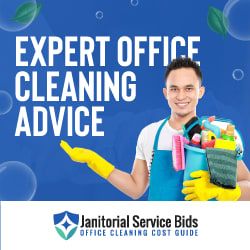 Top 10 Janitorial Services for Housekeeping in 2023
As the demand for professional housekeeping services increases, numerous companies have emerged to meet this demand. However, not all services are created equal. Here are the top 10 janitorial services for housekeeping in 2023, renowned for their quality, reliability, and exceptional customer service:
Merry Maids: A household name in cleaning services, Merry Maids offers tailored cleaning plans and a worry-free guarantee, ensuring top-quality service.
Molly Maid: Known for their professional and thorough cleaning, Molly Maid provides both one-time and recurring services, fitting into your schedule and specific cleaning needs.
The Cleaning Authority: With their Detail-Clean Rotation System, The Cleaning Authority ensures every part of your home receives a deep clean on a rotating basis.
Handy: Handy connects local cleaning professionals with people who need housekeeping services, making it easy to schedule and pay for cleanings directly from their app.
MaidPro: Offering customizable cleaning plans and a 49-point checklist, MaidPro ensures no detail is overlooked in their cleaning services.
ServiceMaster Clean: With over 65 years of experience, ServiceMaster Clean offers both residential and commercial cleaning services, delivering professional and reliable service.
JAN-PRO: Originally established as a commercial cleaning service, JAN-PRO now offers residential cleaning services that take advantage of their professional cleaning systems.
Maids by Trade: This eco-friendly house cleaning service uses Green Seal certified cleaning products to keep your home clean and safe for your family and pets.
COIT: In addition to their cleaning services, COIT offers specialty cleaning services for carpets, draperies, upholstery, and air ducts, making them a versatile option for housekeeping.
Two Maids & A Mop: Renowned for their Pay for Performance Plan, Two Maids & A Mop allows customer feedback to directly influence the compensation of their service providers.
COMPARE QUOTES
Remember, when selecting a janitorial service for your housekeeping needs, it's crucial to consider the specific needs of your household, your schedule, and your budget. By doing your research and considering different options, you can find a service that will leave your home sparkling clean with minimal effort on your part.
Common Reasons to Hire a Housekeeping Company
While some might think that housekeeping services are a luxury, there are several common scenarios where hiring a professional cleaning company makes perfect sense. Here are some situations where a housekeeping company can come in handy.
Moving to a New House
Relocating is often a chaotic process, and the last thing you want to worry about when moving to a new house is cleaning. Professional cleaners can handle the deep clean that is typically required when moving into a new home. They will ensure every nook and cranny is spotless, allowing you to focus on settling into your new place.
Commercial Spaces
Whether you own a small business or manage a large commercial building, cleanliness is key. A clean space promotes a healthier and more productive environment for employees and can leave a positive impression on clients or customers. Housekeeping companies often offer commercial cleaning services tailored to your business's specific needs, ensuring your space remains clean and inviting.
First Time Cleaning
If you have never had your house professionally cleaned before, you might be surprised at the difference it can make. An initial cleaning can serve as a reset for your home, getting it to a level of cleanliness that is easier to maintain. Once the initial cleaning has been done, you can switch to regular maintenance cleanings, which often take less time and cost less.
Busy Lifestyle
If you lead a busy lifestyle, finding the time to keep your home clean can be a challenge. Hiring a housekeeping company can alleviate the stress of needing to clean your home after a long day at work. A reliable maid service can ensure your home is clean and tidy, allowing you to relax and enjoy your free time.
One-Time Cleaning Services
There may be occasions when you need a one-time clean, such as after a party, before a big event, or during the holiday season. Housekeeping companies often offer one-time cleaning services designed to restore your home to a pristine condition.
Maintaining Multiple Properties
For those who manage multiple properties or have a vacation home, housekeeping services can be invaluable. They can maintain the cleanliness of your client's homes or secondary residences, ensuring they are always ready for use.
There are numerous reasons why individuals and businesses alike might turn to a professional housekeeping company. Whether you need one-time services or regular cleanings, these professionals can help you maintain a clean and healthy environment.
What Areas of Your Home Can You Expect to Be Cleaned?
Every housekeeping service may offer slightly different services, but in general, you can expect them to clean most areas of your home. Here's a rundown of the common areas that a professional cleaning service will typically cover:
Living Areas
Living Room: This includes dusting furniture, vacuuming carpets, cleaning under cushions, and cleaning any decorative items or picture frames.
Bedrooms: Cleaning services typically include dusting furniture, vacuuming carpets, changing bed linens (if requested), and cleaning mirrors.
Home Office: This involves dusting the desk and other furniture, vacuuming or sweeping the floor, and tidying up general clutter.
Kitchen
Countertops: They'll clean and sanitize all countertop surfaces, including the stovetop.
Appliances: This includes cleaning the exterior of major appliances like your refrigerator, oven, and dishwasher. Some services may also clean inside the oven or refrigerator upon request.
Sinks: Cleaning and sanitizing the kitchen sink.
Floors: They'll sweep and mop the kitchen floor.
Bathrooms
Showers/Bathtubs: The cleaning service will scrub the shower or bathtub, removing any soap scum or build-up.
Toilets: They'll clean and sanitize the toilet, both inside and out.
Sinks: This includes cleaning and sanitizing the sink and countertop area.
Mirrors: They'll clean the bathroom mirrors.
Floors: The service will sweep and mop the bathroom floor.
Additional Services
Many housekeeping services also offer additional cleaning tasks for an extra fee. These might include:
Window cleaning: This usually involves cleaning the interior side of windows.
Carpet cleaning: Some services may offer deep carpet cleaning using a steam cleaner or other specialized tool.
Laundry: This might include washing, drying, and folding clothes.
Deep cleaning: This involves more intensive cleaning tasks, like cleaning inside appliances, dusting blinds, or washing baseboards.
Keep in mind that every cleaning service is different, and some may not offer all of these services. Be sure to clarify what is included in the service before hiring a cleaning company to ensure your cleaning needs will be met.
Choosing the Best House Cleaning Company
Hiring a house cleaning company can be one of the best ways to maintain a clean and comfortable home, especially if you're dealing with a busy schedule, managing multiple properties, or moving into a new house. From handling your living areas and kitchen to the bathroom and beyond, a professional housekeeping service ensures your whole house is thoroughly cleaned and cared for.
Choosing the right house cleaning company is about more than just finding someone who can do an excellent job. It's about finding a service that understands and respects your specific cleaning preferences, providing a customized cleaning plan that fits your lifestyle and needs.
The best way to find such a service is by doing your research. Look for a company with good reviews, reliable customer service, and a track record of satisfying customers. Don't hesitate to ask questions about what is included in their service and how they can adapt to your preferences.
At the end of the day, the goal is to find a cleaning service that makes your life easier and your home cleaner. With the right house cleaning company, you can enjoy a cleaner, more comfortable home without the stress and time commitment of cleaning it yourself.
COMPARE QUOTES